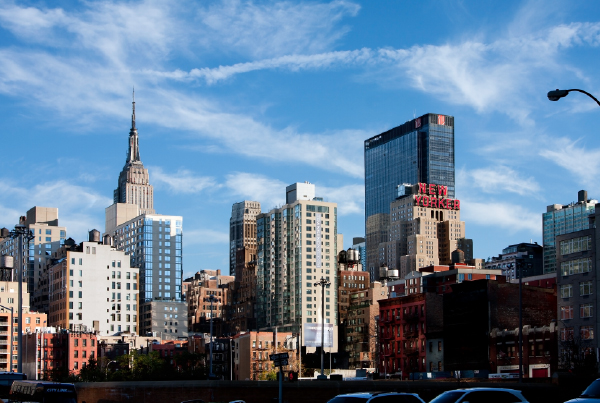 Note: This article is written in three installments
There are many considerations a Tenant must take into account before deciding to lease commercial space. But even before finding the right space, in the right neighborhood at the right rent, the Tenant must be prepared to provide certain financial and personal information to the Landlord.
I. TENANT'S FINANCIAL CONDITION, LEGAL STRUCTURE and PERMITS
Tenant's Presentation to Landlord
The Tenant must have prepared and ready to deliver the following documents:

Financial Statement (preferably prepared by an accountant), Alternatively, the Tenant may need to provide tax returns and bank statements.
Business Plan. (professionally prepared)
Reference Letters. (recent and from reasonable sources)

Manage Your Expectations
The Tenant must have realistic expectations of its business income. Every Tenant should plan for a loss period. Example: if a chocolate store sells chocolates at $5 each, they will need to sell 1,000 a month to meet the $5,000 month rent obligation.
Legal structure
Determine if the actual Tenant will be a corporation or Limited Liability Company (LLC). Who are the owners or principals of the Tenant company? (As a note, the principals may need to guaranty the lease). The Tenant may need to form the entity in advance of signing the lease (a Corporation or LLC can be formed within 48 hours). The Tenant should discuss the type of entity with accountant for the best tax advice. The Tenant will need an Employer ID Number (EIN).

Permits and licenses
What type of business is the Tenant running and will the Tenant requires any permits and licenses? Public Assembly permit applies for all premises where the Certificate of Occupancy (C of O) indicates 75 or more members of the public may gather indoors for religious, recreational, educational political or social purposes or to consume food or drink. Other specific licenses apply to Auto Repair Shop, Bar, Grocery Store, Health Club, Pharmacy, Restaurant. To sell products or service, s the Tenant will need to register as a Sales Tax Vendor with NYS Department of Taxation and Finance and obtain a Certificate of Authority (gives the Tenant the right to collect sales tax).
Selection a Good Attorney.
The Tenant should select an experienced commercial lease attorney. The legal fee can range from $2,500 to $7,500 depending upon how much negotiation is involved and how long the lease is. The unfortunate thing about commercial leases is that they are generally not based on a standard form (sometimes the lease may be on a 5 to 10 page form with a very lengthy rider). The Landlord may deliver a 100 page lease for a 500 square foot store because all of the leases are the same for a particular building or a particular Landlord.
II. HOW DO YOU DETERMINE FAIR MARKET RENT?
How do you determine if rent is Fair Market? There is a delicate balance between three or four variables: Landlord expectations, the current economy, the location and the cost of any build out.
The Lower East Side can be as low as $50 a square foot. Fifth Avenue has highest rents in the world ($3,500 square foot). Some retail stores want the presence on Fifth or Madison Avenue expecting to have a loss.
There are a variety of on-line sources to see what rents are in a particular neighborhood. You can rely on your broker to obtain this information as well.
III. COMMISSIONS
A Tenant must confirm who pays the broker commission. Typically, the Landlord pays the brokers directly. In most instances, a Tenant will be dealing with their own broker who will deal with the Landlord's broker or agent. Sometimes, the Tenant may be able to deal directly with the Landlord or its managing agent. Sometimes the Tenant may have to pay your broker commission directly if the Landlord will not pay the commission.
IV. FIVE STEPS TO TAKE TO FIND AND LEASE THE PERFECT SPACE
Once the Tenant understands it's requirements and the Tenant's structure, there are 5 steps a Tenant will need to take to find and lease the perfect space.
Step 1: Determine Your Budget
One of the key requirement of the Tenant is to understand the Tenant's budget – this will help you narrow down options quicker.
Monthly lease payments are generally calculated by dollar per square foot [Total Square Feet x Price per Sq Ft. ÷ 12 (months) = Monthly Rent]. But there are usually several other expenses that the Tenant will be obligated to pay (ex. Legal fees, permits and licenses, entity formation costs).
If the Tenant is planning to obtain a loan from the bank for its retail business, there may be fees associated with the loan. The bank will want to see that that the Tenant has taken into consideration the costs of doing business.
Evaluating startup costs can be difficult for new retailers. Be sure to estimate the cost of any additional rent, build out costs, utilities, maintenance, any property insurance or fees and possible rent increases. The following are some of the main factors that influence retail leasing costs:
Location of the Land/Property Whether in a big city or a rural town. The closer the Tenant gets to the main hub of activity the more the Tenant is going to pay. Higher foot/customer traffic generally means higher sales, which in turn generally means higher rent.
Location Among Other Stores in Same Development. If the Tenant is next to an anchor store such as Bloomindales or Macy's) or a higher-end brand (Barnes and Noble, Starbucks, etc) a Tenant may have to pay more. If the space is facing a main Avenue or Street, the Tenant may have to pay more than what would be paid on a side street or in a back space of a mall.
Condition of the Space. If a retail space is basically move-in ready, you are going to pay a lot more than you would for a similar size space that needs improvements/remodeling.
Length of Term. In general, the longer the lease term the more bargaining/negotiating power the Tenant has. This often means the Tenant may be able to negotiate a price-cut on lease payments or other fees. However, if the Tenant only has a 1 year lease agreement, the Tenant basically has no bargaining power and has to pay whatever is asked by the Landlord.While commitment to a lease terms of 10 of years or more may result in a lower rent, there may be disadvantages to being committed to one site for a long period of time. Tenants should attempt to control the length of the term by keeping the initial commitment shorter and negotiating multiple renewal options. A five-year term with two five-year renewal options poses much less risk than a fixed fifteen year term. If the term is longer, make sure the term sheet or letter of intent provides for a Tenant friendly assignment and sublet provision.
Availability in shopping malls with multiple spaces. These spaces generally have cheaper lease payments. However, if you are trying to snag a property that is available in an established or new shopping mall (AOL or Brookfield Place), expect to pay top dollar.
Triple Net Lease vs. Percentage Lease In most cases, other costs are stipulated in the lease agreement. Which costs a Tenant will pay will depends on the type of lease the Tenant has (either a Triple Net Lease or a Percentage Lease).

A. The Triple-Net-Lease is the most common retail lease type. The following additional charges can be found in a Triple-Net-Lease agreement on top of the lease payment:

Property Taxes – Learn about the history of tax increase. You can check the history of taxes at: http://nycprop.nyc.gov/nycproperty/nynav/jsp/selectbbl.jsp
Utilities – Factor in Electric, Water, Heat, Sewer, Internet provider (check with landlord, often will have estimates. If not, call companies to get general estimates)
Maintenance – Factor in possible HVAC repairs, snow removal services, lawn care, etc
Property Insurance – Again, check with landlord, broker, or local insurance agency for quote
Landlord's building Costs
Sprinkler Maintenance Costs
Rubbish removal Cost

The Tenant should obtain a history of increases from the Landlord or Landlord's agent so that the Tenant can budget according.

B. Alternatively, the lease can be set up as a Percentage Lease where the Tenant pays base rent plus a fixed percentage of the Tenant's monthly income/gross receipts.

Other Costs Tenants' Insurance and advertising costs.
Step 2: Decide How Much Space The Tenant Needs and The Condition of the Space
1. Size of Space. The amount of space needed by the Tenant will vary for each business. Determine how much space the Tenant will need of the following:

Sales Floor
Stockroom
Offices
Bathrooms
Dressing Rooms
Additional Storage Space

2. Inspections and Build Out.

Inspections. The Tenant should have an Engineer, Architect and Environmental Inspector lined up. The engineer will advise the Tenant if any substantive repairs are needed (is there sufficient heat, A/C, electricity?). If there is a build out involved, an architect can inspect and come up with an estimated cost. In addition, an architect can determine the square footage and pro-rata share to be discussed later in this outline. If the space has environmental issues (asbestos, etc.), an environmental company may be needed to see what the cost is to remove same.
Build Out. If the premises need work and the Landlord is not performing the work, try to have a contractor lined up. Determine how much work is required and how much the Tenant should budget for its build out.
Make sure premises has a certificate of occupancy for the Tenant's intended use. The C of O can be checked by looking on the Department of Buildings website:
http://www1.nyc.gov/site/buildings/index.page

3. Loss Factors Loss factor is the difference between "rentable square footage" (RSF) and "usable square footage" (USF). Rentable Square Footage incorporates a corresponding proportion of common areas such as the lobby, corridors, public bathrooms and elevator vestibules. Usable Square Footage, however, is the space allocated exclusively for the Tenant's use. It follows that USF is always smaller than RSF.
Commercial landlords use RSF as the measurement for the commercial office space they are leasing, which makes sense considering that the use of common areas is included in the rent. This might be confusing for a potential Tenant who is expecting 1,000 USF, but instead finds 1,000 RSF and only 600 to 800 USF. Here are some simple guidelines that will help keep the confusion to a minimum:

New York City office space loss factors are generally between 20% and 40%.
Loss factors for Manhattan office space tend to be greater in office buildings constructed after 1970. This is because the large lobbies and elevator banks account for a larger proportion of common areas.
Loss factors are typically smaller for retail and store space because common areas tend to be minimal, ranging between 5% and 10%.
The distinction between RSF and USF is an important one, especially if the Tenant has many employees. If you don't see the USF listed in an ad listing a particularly appealing property, be sure to do a little calculating before making an appointment.
Step 3: Find 4-5 Quality Retail Space Options
Locate 4-5 quality options for renting retail space. Compare-and-contrast the spaces to one another to determine the best fit. Ask what all fees and expenses there are other than base rent. Obtain specific diagrams of the space so there is no confusion what areas are in included.
Step 4. Lease Retail Space That is Best For The Tenant's Business
Once you have 4-5 good options, narrow them down to the one that is best for the Tenant. Finding the right retail store for lease really comes down to three things, cost, size, and location. Once you know the Tenant's budget and the approximate size you are looking for, it all comes down to location.
Here's a summary of the things the Tenant should consider when choosing a location:
Locate Your Business in a Safe Area If customers do not feel safe, they are not going to want to shop. Check out mylocalcrime.com, put in the zip code, and see how your potential location measures up to surrounding areas.
Locate Your Business Where Your Customers Are – The Tenant should know its target market and be sure that the business is located in an area that attracts that demographic (ex. Teenagers/college students – Lower Broadway)
Locate Your Business Near Your Competitors – Although it may seem counter-intuitive, locating near the competition guarantees that the Tenant will have customer traffic that is interested in its product. This can be especially invaluable for new businesses who do not have an established customer base.
Locate Your Business Near Other Compatible Businesses – Retail Spaces work great with restaurants, coffee shops, etc and vice-versa. The Tenant's customers can shop and eat.
Locate Near Public Transport/Major Streets – The Tenant's retail location needs to be visible and accessible for customers.
Step 5: Negotiate Your Lease Terms
Once the Tenant has a space picked out, it is time to understand the lease terms and negotiate the lease. This can be a complicated process, especially considering all the legal terminology and lease-speak that is often more confusing than it is helpful. The terms of the lease will be set forth in a document called a "Letter of Intent" or "LOI. The LOI is a term sheet which sets forth the major terms of the transaction. Please read my sister article "Customary Provisions In a Letter of Intent For a Commercial Lease."
*DISCLAIMER – Nothing herein is offered as legal advice. All information in this article is for informational purposes only. Please consult with an attorney before taking any legal actions.