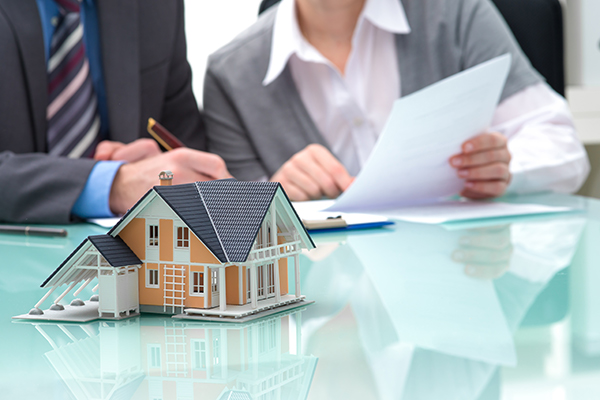 We have all heard the term "Certificate of Occupancy" when involved with a real estate transaction but many of us do not the full ramifications of what it is and what the New York City Building Department (DOB) requires. Don't underestimate the importance of the Certificate of Occupancy. Whether you're buying, renovating, or in a legal tussle with a landlord, you'll occasionally hear talk of the "CO," "C of O," or Certificate of Occupancy. And while this legal document isn't exactly the sexiest part of any real estate transaction, there's a whole lot of power in this little piece of paper, so much so that it has the clout to win legal cases, end negotiations, put the kibosh on your mortgage, and more.
A Certificate of Occupancy (CO) is a document issued by the DOB which states a building's legal occupancy limits, type of permitted occupancy and allowable use of the building (ex. Commercial retail store, industrial warehouse, 1 to 4 residential home, 50 unit condominium). New buildings must have a CO, and existing buildings must have a current or amended CO when construction will change their use, egress or type of occupancy. If a building doesn't have a proper Certificate of Occupancy, the city could theoretically issue a vacate order at any time.
No one may legally occupy a building until the DOB has issued a CO or Temporary Certificate of Occupancy. The DOB issues a final Certificate of Occupancy when the completed work matches the submitted plans for new buildings or major alterations. The DOB will issue a document called a "Letter of Completion" when there are minor alterations to the property (see below regarding Types of Permits). These documents confirm the work complies with all applicable laws, all paperwork has been completed, all fees owed to the DOB have been paid, all relevant violations have been resolved and all necessary approvals have been received from other City Agencies.
The Certificate of Occupancy
The CO can be viewed on a public website at http://www1.nyc.gov/site/buildings/index.page
Using the Property Address:
Type in the address and borough.
Click on "View Certificates of Occupancy" to view an existing CO. For pending COs, click on "Jobs/Filings" near the bottom of the page.
Once you find the pending job you're interested in, click the link. The "Application Details" page will appear. Use the "C/O Summary" and "C/O Preview" links for information.
You can print a copy of a building's CO from any computer. You can also obtain a copy of a Certificate of Occupancy from the DOB's Customer Service Counter in your borough office.
If there is no CO and you are a renter, your landlord has no legal right to collect rent from you. If you are in the process of buying an apartment, a major wrench just got thrown in the deal. For starters, problems or delays with the CO can throw off your mortgage.
There are a few common scenarios in which buyers might run into CO issues. The first is with houses, which may have been renovated and include more living spaces (for instance, a single-family turned into a two-family), but not gotten the appropriate paperwork updates. Or is a two family home is made into a one family home or vice versa. The purchaser's attorney must be very careful to review the CO and discuss with his or her client. Also commonly seen are those who added a deck to the back of the house or converted a basement into a living area and never received DOB approval or CO.
In more serious cases, the owner would need to retain an architect to draw plans reflecting the current layout of the property and file for a building permit, complete any work to code and obtain a sign off and obtain a CO from the DOB. This can take a substantial amount of time and cost quite a bit of money. Hiring an expediter who knows how to "maneuver their way through the bureaucracy can quicken the entire process. These expediters are familiar with how the DOB works and how to get stuff done An owner may want to use the services of an "expeditor", an unlicensed facilitator who can help speed along the paperwork process with the DOB. The cost for such services will vary depending on the severity of the issue.
If you're doing significant renovations or purchasing a fixer-upper with the intention of launching into extensive work, you may need to update the CO in addition to getting all the requisite permits. Any renovation that creates a change in the number of rooms, or a change in the use of the spaces will require a permit, and thus a check on whether a Change in Occupancy has been triggered. You must have a qualified architect review your plans to flag any potential issues. It's certainly worth the cost of investigating prior to purchasing a property, or at the start of planning and design.
Pre-Date CO and Letters of No Objection
How do you prove a building's legal use without a CO?
Buildings built before 1938 were not required to have a CO unless later alterations changed its use, egress, exits or occupancy. You may find out the year your building was constructed by checking on the DOB website and scroll down to the 'Quick Links' panel. If you require proof of a building's legal use, and it is exempt from the CO requirement, you may need to contact the borough office where the property is located to request a Letter of No Objection (LNO). An LNO may be issued if the proposed or actual use of the building complies with New York City Building Codes and Zoning Resolutions, and the occupancy load and exits of the building are unchanged.
A CO must be updated if you are changing the use of your building. For example, if you are a restaurant owner that wants to use the backyard, and your CO does not list that you can use the backyard, you will need to update your CO.
The DOB will issue a final CO when the completed construction work matches the submitted plans for new buildings or major alterations. Separately, the DOB will issue a Letter of Completion for minor alterations. Having one of these documents confirms that the construction work complies with all applicable laws, the necessary paperwork has been completed, any fees owed to DOB have been paid, all violations have been resolved, and you have submitted all approvals from other City agencies.
Temporary CO
In some circumstances the DOB may determine that a property is safe to occupy, but there are outstanding issues that must be resolved before the DOB can issue a final CO. The DOB may issue a Temporary Certificate of Occupancy (TCO) in the short term (typically 90 days) for a building that still has outstanding work or permits before it can get an official CO, but is safe to inhabit. A TCO means that the property is safe to occupy even though the DOB has not issued a permanent CO. TCOs typically expire 90 days after the DOB issues them. If the outstanding issues for a permanent CO have not yet been completely resolved prior to the expiration date, the TCO may not be renewed. If you have a TCO, consult with a New York State-licensed Professional Engineer (PE) or Registered Architect (RA) to determine what may be needed in order to get a final CO.
The DOB strongly recommends that you negotiate a closing based on a final Certificate of Occupancy, not a Temporary Certificate of Occupancy.
If you purchase a co-op, condo or house that has a TCO, consult with a New York State licensed Professional Engineer or Registered Architect to determine what work has to be done, and any outstanding issues in order for the building to receive a final CO.
Once you purchase a property, you, as the owner, have the legal obligation to make sure that the building obtains a final CO documenting its compliance with the Building Code and the Zoning Resolution. Because this is your responsibility, you should ask your attorney to obtain written assurance and sufficient escrow from the seller/developer to ensure that the developer actually finishes any outstanding work and obtains the final CO in a timely manner.
Note: When a TCO expires and is not renewed, it may be difficult or impossible to buy insurance or sell or refinance the property.
New Construction
CO problems also tend to rear their head for buyers in new construction buildings, which might have a TCO, but can't get a finalized certificate of occupancy until they're completed. The CO for a new building is always a moving target as far as when it's going to arrive, so the developer or sponsor is doing their best to estimate, incentivize and keep people in the transaction. To avoid the hassles and expenses that come with a delayed move-in date (storage, moving, the cost of temporary digs, etc.), it would be wise to add a minimum additional three months onto whatever date a developer gives you for building's approval.
Other scenarios in which the building's CO (as opposed to an individual home or apartment's certificate) might be a problem: condo conversions that only ever got a Temporary CO (or forgot to renew theirs), or co-op buildings that are somehow violating the terms of theirs. (Note: Unlike condos, individual apartments in co-op buildings don't have Certificates of Occupancy; there's simply one for the entire building, meaning your fate might be in the hands of the management).
For purchases other than co-ops—which come with stock certificates, not deeds—any CO problem will usually come up in the title report. It's one of those things that needs to be addressed well before you close. As a buyer, first assess how serious the problem is and if it's fixable. One option, he says, is to have the seller put money aside in escrow to allow you fix the problem.
Renovations and Alterations in Co-ops and Condos
Many apartment owners in the five Boroughs of New York City fail to understand that substantive alterations or renovations to an apartment will require DOB approval. Most co-op and condos initially require the written consent of the board of directors or board of managers prior to commencing the work. Once approved, the work must be performed with supervision by the building's managing agent. Most co-op or condos require the owner to sign an alteration agreement before commencing work. The alteration agreement customarily requires the unit owner to obtain DOB sign offs when the work is completed. If work is completed without obtaining final DOB sign offs, it will most likely be an impediment for the apartment to be sold.
It is prudent for an attorney who is representing an apartment purchaser to always check the DOB website to see if work permits have been issued and closed for a particular job in the apartment being purchased. For any substantive work, the apartment owner will need to obtain a building permit before construction commences. Some minor alterations may be done without a work permit. The following are some examples of work that doesn't need a permit like painting, plastering, installing millwork and installing flooring. It's illegal to do construction without the Department's approval or permits. Illegal construction is unsafe and may results in fines.
An owner must understand that a CO is issued for the entire building and not for each apartment in the building. When a purchaser agrees to buy a condo apartment, the purchaser's attorney will order a title report which should disclose any open permits that were not closed as part of the seller's alteration. However, in a co-op purchase, typically there is no title report (just a document called a "lien search") and it is difficult to determine if there is an open permit unless the purchaser or his counsel checks the DOB website directly. The purchaser's attorney should make sure that the contract of sale provides that the seller close all open permits prior to closing even if opened by a predecessor in interest. If the purchaser closes on the apartment without checking the DOB website, the purchaser shall assume the obligations to close any open permits and have this expense when it is time for the apartment to be sold. Failure to obtain a permanent C of O can have unpleasant consequences, Apartment transfers can become exponentially more difficult.
As another example, during the renovation of a duplex apartment in an Upper East Side it was discovered that the upper level of the apartment was classified as a professional space, while the lower level was classified residential. The co-op owned the apartment and wanted to sell the entire apartment as residential space, thinking it could reap a higher price for that use. The board had a purchaser lined up, but he wanted assurance that the entire duplex was a legal residential unit before completing the purchase. The co-op had to obtain a valid CO from the DOB.
One of the biggest issue seen among co-op and condo owners in the combination of two apartments. The DOB amended Local Law 77 to eliminate the necessity of obtaining a certificate of occupancy where the alteration only consisted of combining apartments to create a larger residential apartment. Under the new law an Alteration Type II application can be filed for combining apartments without removing open violations against the building. The new law lets the work be self-certified by a licensed architect, plumber and electrician. The DOB will require the removal of one of the kitchens and that gas and electrical lines are properly capped. Instead of obtaining an amended certificate of occupancy, the DOB now issues a Letter of Completion which recognizes that apartments have been legally combined.
When boards refinance their underlying mortgage, lenders have been known to require the building to obtain a permanent CO within three years, or the bank would have the right to rescind the loan.
Certificate of Non-Harassment
Prior to conversion, some condo and co-op buildings—particularly older ones—contained single, separate rooms that may have been used as servants' quarters. These rooms were identified on the CO as "Class B Units," "Servants' Rooms," or "Single Room Occupancy (SRO)" units. In some cases, the SRO units were eliminated upon conversion, or combined to create Class A apartments. In other cases, the SRO units still exist and are occupied by post-conversion tenants, or are used for non-residential purposes such as storage.
Regardless of whether the rooms still exist or how they are now used, a record of SRO units on the CO may cause the building to fall within the definition of an SRO Multiple Dwelling, thereby triggering the requirement of a Certification of No Harassment (CONH) before work permits can be issued by the DOB.
These classifications are significant because the New York City Construction Code prohibits the issuance of work permits for SRO Multiple Dwellings unless the applicant provides a CONH, or secures a waiver of the certification. The CONH requirement was instituted as a tenant protection to ensure that the owners of SRO Multiple Dwellings did not serve their own interests by harassing tenants of SRO units into leaving and withdrawing SRO units from the rental market. A CONH, which is issued by HPD and expires after three years, certifies that there has been no harassment of SRO tenants within the preceding three years.
Types of Construction Permits
There are four types of construction permit applications: New Building (NB) and Alterations (ALT) Type 1, 2 and 3. NB permits are required for new construction.
What is the difference between an Alteration Type-I (Alt-1), Alteration Type-II (Alt-2) and an Alteration Type-III (Alt-3) Application?
An Alteration Type-I Application is required when there is a major change to the CO of a building, such as converting it from commercial to residential, an interior conversion of the building or a space within a building, or due to a building addition. Most commonly, an Alteration Type-I Application will be used to change the Maximum Number of Persons for a space, to change the Occupancy or Use Group of a space, and/or to change the Description of a space.
An Alteration Type-II Application may be used when there is no change to the CO due to the proposed alterations, ALT2s are for renovations with multiple types of work that do not change the building's use, egress (exits) or type of occupancy. For example, an ALT2 is required when adding a new bathroom, rerouting gas pipes, adding electrical outlets or moving a load-bearing wall. When an Alteration Type-II is filed under Directive-14, the Applicant or other NYS Registered Professional Engineer or Registered Architect may signoff the application in place of the Department of Building's Inspector. The DOB offers a Professional Certification Program which enables Registered Architects (RA) and Professional Engineers (PE) to certify that the plans they are filing with the Department are in compliance with applicable laws. Plans that are professionally certified do not go through plan review. Typically, the DOB will not amend or issue a CO on an ALT2 permit but will issue a document called a Letter of Completion which acknowledges that the DOB has approved the work.
Alteration Type-III is a minor alteration that involves only one type of work, such as a curb cut or a construction fence. ALT-1s and ALT 2s must be filed by a registered architect or licensed engineer; some ALT3s don't require detailed plans and can be filed by a non-professional.
Conclusion
To summarize, a purchaser should always review the DOB website to make sure all CO's have been issued for the property and if there are any open building permits.
*Nothing herein is offered as legal advice. All information in this article is for informational purposes only. Please consult with an attorney before taking any legal actions.